If you've been living with a chronic pain condition, you know that it can take a severe toll on your quality of life. Until recently, those suffering from serious conditions like multiple sclerosis (MS), arthritis, chronic migraines, and cancer had few options but to take dangerous narcotics. Today, they can buy CBD capsules over the counter that may provide some natural relief.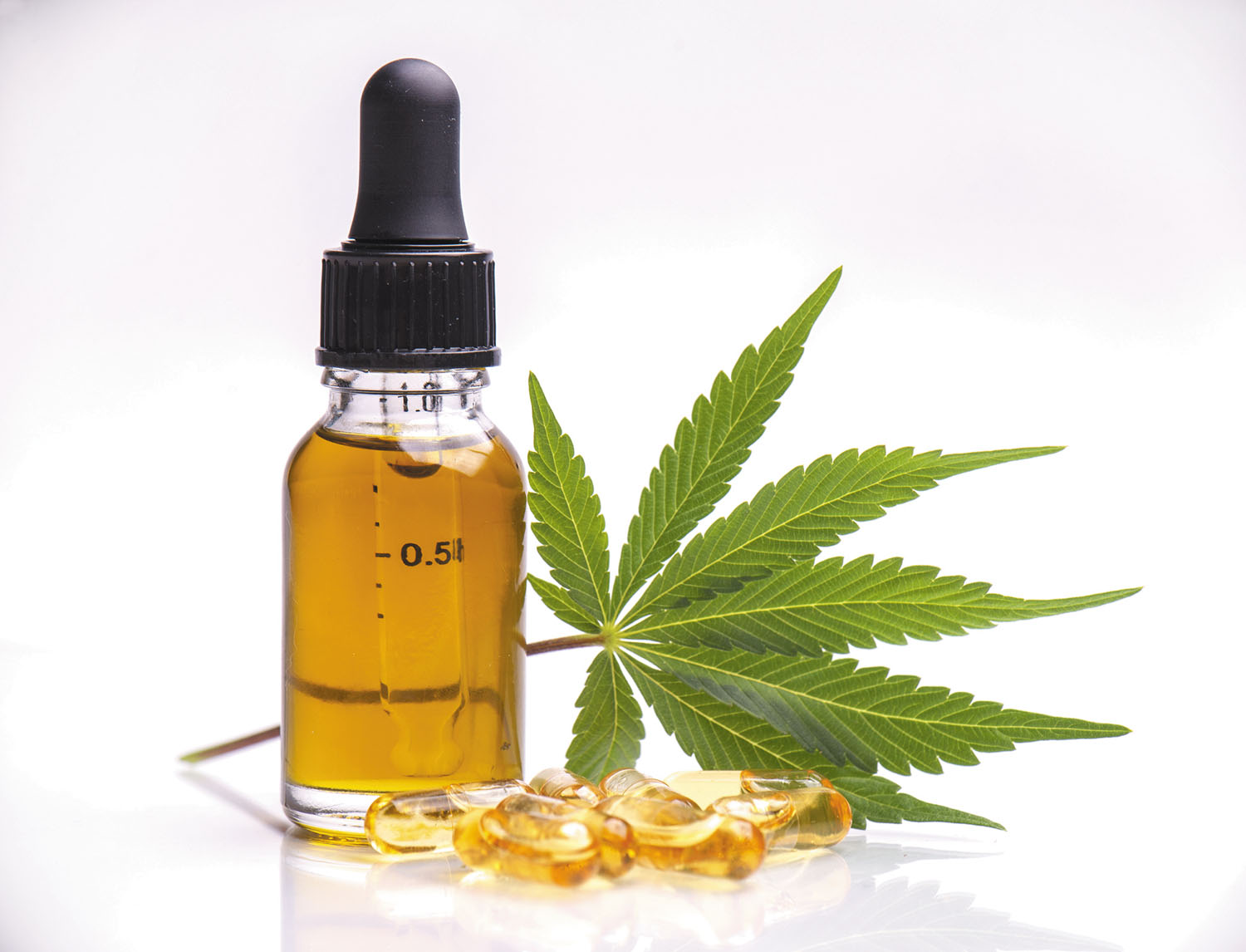 CBD can play a valuable role in any pain management plan. It works by stopping the body from absorbing anandamide, a natural chemical associated with regulating pain. Patients with more anandamide in their bloodstreams may experience lower levels of pain, even if they are struggling with serious, chronic health conditions.
Still skeptical? Read on to find out about the connection between CBD and pain management to find out how it works and what role it could play in your pain management routine.
CBD for Arthritis Pain
Over 50 million Americans struggle with arthritis pain. The two most common types of arthritis are known as osteoarthritis (OA) and rheumatoid arthritis (RA). Although they operate in different ways, CBD products like Treetop Hemp Delta 8 can help with managing symptoms from either of these forms of arthritis.
CBD can help to alleviate pain by reducing the body's inflammatory responses. If you struggle with RA, you may already know that this autoimmune disease causes the body to attack otherwise healthy joints, causing inflammation. Reducing that inflammation can also reduce pain.
How CBD Can Reduce Inflammation
Multiple animal studies have shown that CBD provides statistically significant reductions in inflammatory responses in rats, and some studies show that it can have similar effects on humans. But how does it work?
Researchers believe that CBD reduces inflammation in several ways. The best-understood pathway for inflammation reduction is the inhibition of COX2, an eicosanoid enzyme. Eicosanoids are used by the body to initiate inflammatory responses, so inhibiting them can help to stop inflammation at its source.
CBD also affects cytokine action. Cytokines are molecules that play a large role in creating inflammatory responses. Reducing the effects of pro-inflammatory cytokines while simultaneously increasing the action of anti-inflammatory cytokines can help to further reduce patients' inflammation and, consequently, the severity of their RA symptoms.
CBD for MS
Like RA, MS is an autoimmune disease. Unlike RA, it affects the entire body since this disease acts on patients' nerves and brains. The most common symptom of MS is painful muscle spasms.
CBD oil can help to reduce spasticity levels and inflammation. You already know how it reduces inflammatory responses, but researchers have only recently uncovered evidence of how CBD works to reduce muscle spasticity.
How CBD Reduces Spasticity
CBD can reduce muscle spasticity in MS patients by indirectly acting on myeloid-derived suppressor cells (MDSCs), known to play a role in suppressing neuroinflammation and T cell function. CBD acts on anti-inflammatory MDSCs to inhibit the T cell induction ordinarily associated with MS and other autoimmune diseases.
The evidence that CBD positively impacts MDSC performance comes from animal studies. Researchers gave CBD to mice with depleted MDSC levels and observed their responses. These responses were quite positive. The mice given CBD experienced a raise in their MDSC levels, which, in turn, helped them produce more anti-inflammatory IL-10 cytokines.
CBD for Chronic Migraines
Most extant studies of CBD's impact on migraines focus on the use of CBD and THC in concert, as they would be in marijuana-based products. That doesn't mean hemp-based CBD doesn't have a positive impact on migraine severity.
How CBD Helps With Managing Migraines
When used to manage migraines and other types of headaches, CBD works in much the same way it would for other neurologically based pain conditions. CBD acts on the body's endocannabinoid system to help people's bodies regain and maintain a state of homeostasis. That helps with everything from pain and inflammation to mood disorders, all of which can play a role in how well you manage chronic pain and migraines.
Additional research shows that CBD could also help patients suffering from other types of headaches. Studies point to it as a potential natural agent for relieving the pain associated with cluster headaches, in particular, but anecdotal evidence supports using CBD for most types of headaches.
CBD for Cancer Pain and Cancer Treatment Relief
Although you may want to take claims that CBD somehow cures cancer with a grain of salt, there is scientific evidence that it can help patients with cancer manage both the pain associated with this serious disease and the unpleasant side effects of modern medicine's most effective treatments. Even the National Cancer Institute (NCI) has endorsed CBD as a natural supplement that could provide relief from chemotherapy side effects.
The side effects of CBD that respond well to CBD include:
Pain
Nausea
Vomiting
Lack of appetite
In addition to helping those receiving cancer treatments manage the side effects of chemotherapy, CBD can also help patients deal with the pain associated with the disease, itself. One 2010 study showed that an oral spray containing CBD extract provided a statistically significant improvement in participants' pain-related symptoms over using opioids, alone. A second 2013 study provided similar results.
How CBD Helps With Cancer Pain
CBD's anti-inflammatory effects combined with its ability to assist the body with maintaining homeostasis help with the pain associated with both cancer and its treatment. Its other diverse benefits also come into play here.
CBD can provide relief from insomnia, which is a frequent problem among cancer patients and cancer survivors. It can also help to regulate mood thanks to its interactions with the endocannabinoid system and its ability to induce the release of dopamine, a hormone known for regulating mood. These benefits can be almost as helpful for cancer patients as pain relief, itself.
Unlike opioids, the conventional medications most often prescribed to treat cancer pain, CBD is not addictive. Some cancer survivors even use CBD to help them manage their pain after stopping potentially dangerous opioid medications later in their treatment.
How to Dose CBD for Chronic Pain
If you've never tried CBD before, you should start out with small doses. Most people start with 20 to 40 mg of CBD oil or other products per day, then increase their doses in 5 mg increments until they get the effects they're looking for. If you are dealing with severe pain, you should start with 40 mg and increase your dose from there.
Since CBD is not habit forming, you don't have to worry about developing a tolerance to it. You can use it every day to manage your symptoms and increase your dose on an as-needed basis. If you use CBD frequently for one of the severe chronic pain conditions described above, you may want to buy high-strength capsules, oil, or tinctures.
Now that you know how CBD can be used to treat serious chronic pain conditions, you may be wondering, is CBD a drug? The answer is clear: it is not. This natural herbal supplement is not regulated by the FDA, and it does not require a prescription. If you want to try CBD for yourself, all you have to do is find a reputable vendor and place an order online.