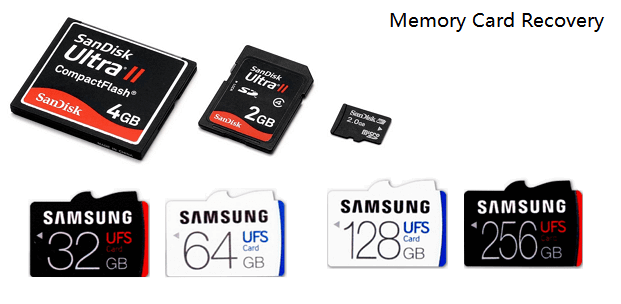 Your photos are memory passageways that help you remember the things you were doing at some point in the past. Losing these pieces of information can leave a horrible feeling if you do not know how to get your photos back. As a storage extension, your SD cards rarely malfunction and are reliable for storing numerous digital videos and photos. 

The knowledge of how to recover your digital data will come in handy as far as you are using an extended storage device like an SD card. This knowledge is also very useful in cases where you might accidentally delete your photos. Instability and corruption of the files on your SD card may affect the accessibility of your data. For the situation where you need these data urgently, it might prove to be a stressful situation for you if you do not know how to go about recovering your photos. 
In order to offer you help, how to go about deleted photo recovery and SD card data recovery with iBoysoft data recovery software are some of the things this article will be addressing.
Ways to Recover Deleted Photos from SD Card
To start your data recovery process, your first course of action is to stop using the memory card. In order not to overwrite the data on the SD card, you need to stop using your SD card immediately. It is also important to stop so that your phone or laptop does not make an automatic reset of your SD card. 
Below are some of the stepwise recommendations you should follow to recover your deleted photos from your SD card.
1. Internal Memory Recovery
When you notice that your photo is deleted and you wish to recover it, one of the places you can make this recovery is from your internal storage. This could be the internal storage of your Mac or your windows PC. These devices have temporary folders where your files go temporarily before they permanently go away from your device.
For this reason, it is advisable that you stop using your device once you notice that the  accidental deletion occurs and you wish to recover it. This is to make sure that you have a chance at recovering these photos from the temporary folder.
For different devices, the recovery method is different. For example, Mac offers Photo's app as an avenue to recover photos you delete unintentionally. You can access your recently deleted photos from your Photo's app and click on 'Recover' to recover the item you want from the folder. 
2. Photo Backup
SD cards are memory extensions for digital files that we might not want to hold on our phones or laptops. Using our phones, we could also instruct our devices to store our pictures directly to the SD card. These days, you have several backup options available to backup your pictures and videos.
Furthermore, it is best practice to have another backup for the SD card you use to transfer files from one device to another. This will make it easier to have extra backup copies in cases where the SD card is inaccessible by a device. 
For choosing your backup, there are options you can choose from for your pictures and other media data. There is iTunes or iCloud for iOS devices. There is also the photo from Google for Android devices. Whichever you choose to backup your photos with, your files are safe and you can always restore your backup whenever you are in need of your files. 
3. Data Recovery Software
In a situation where you have neither a physical nor a cloud backup, you might have to perform your data recovery using data recovery software. In this case, you use the data recovery software to scan your SD card to help display all files available on the SD card. 
Powerful data recovery software like iBoysoft Data Recovery is capable enough to display the data in the .trash folder of your SD card. This folder houses the deleted files on your SD card and holds it for a few hours before it is deleted forever.
Using iBoysoft data recovery software, you can scan your whole SD card and recover the photos you desire to your local machine.