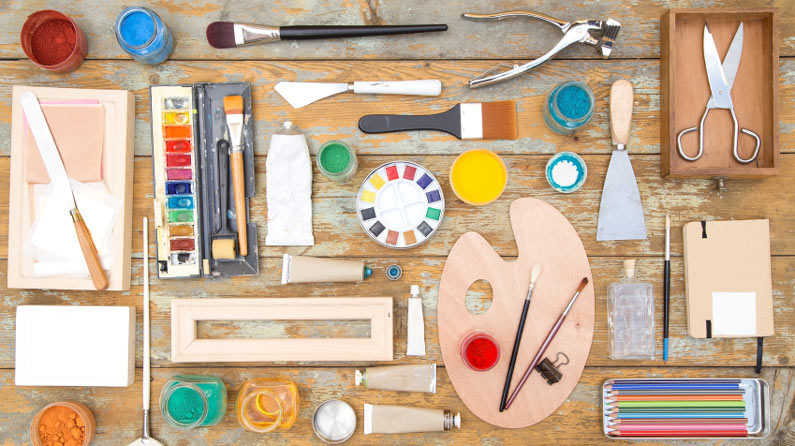 If you are a paint artist, you will be able to use this to your advantage, as more people will be able to see your artwork. Sydney has been inhabited by indigenous Australians for at least 30,000 years now. Many engravings remain all over this region, making Sydney one of the wealthiest Aboriginal archaeological sites in Australia. Being an artist in Sydney will make you feel like you are part of a tradition that ancient people have done in the past.
But before you can show your artistic skills, you will need the proper materials first. How will you draw or paint without them? Lucky for you, art supplies in Sydney are no problem as they are always available in the market. Having the proper tools at your studio or room will help you create the vision in your mind and make it into reality. If you are just starting with setting up a proper workspace, these are tools that you must have so that you will be able to create new art with ease.
Proper pencils
Pencils are necessary even if you do not use them in your artworks because you are a painter. If you are still a beginner, you will need to visualise your art first before painting it and drawing it will help you out with that. You will not buy many pencils, except, of course, if you are a sketch artist. Having 3 or 4 pencils will be enough. Just make sure you have 2B for sketching, 6B for dark shading and 4H for some light shade.
Erasers
Since you are going to do some sketching, you are going to need these too. Kneaded erasers will help you out as they do not leave any traces behind.
Drawing paper
Without these, how will you be able to draw your sketches? A sketching pad with 70 pages will suffice. You do not need to go over the top. When an idea comes to your mind, you can sketch it right away before painting it.
Paintbrushes
When you paint, of course, you are going to need to have paintbrushes. If you are doing acrylic, then buy a liner brush for fine details, a filbert brush for general painting, and a flat wash for the background.
Also Know: How Bakery Boxes Can Showcase The Standard Of The Product?
For watercolour, the liner brush should be size 6. A round brush is used instead of a filbert brush, which has to be size 8 or 10, and a medium flat brush for the background.
A painting surface
If you like watercolours, a pre-stretched pad will be useful. They are stretched so you can begin painting right away. If you do acrylic, then you can go for canvas or acrylic paper. It all depends on your preference.
Paint Colours
If you are still beginning, you will not need a lot of colours to get started. Red, blue, brown and yellow is good general colours to get started. You can mix them if you want to achieve new colours.
Since art supplies in Sydney are always available, you will not have any problems with materials. So, paint away and let people see your artistic vision.