With the impending climate change, depletion of our natural resources, and the overall state of the environment, going green is more important than ever.
While there are many ways to green your lifestyle and daily routine, one of the biggest ways to make a positive impact is to create a green home. This is mostly because there are many opportunities to conserve energy and water, as well as and reduce the waste in your home.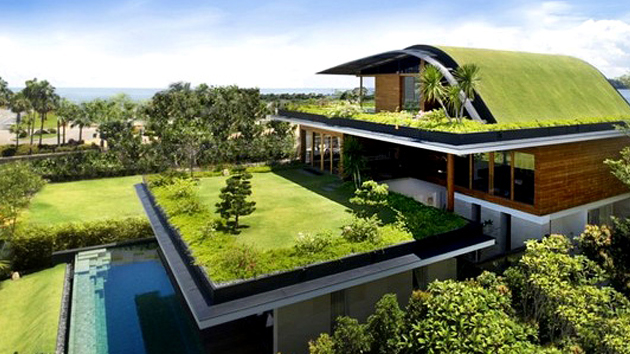 Fortunately, creating a green home is as easy as following a few, simple tips. If you are wanting to do your part but aren't sure where to start, here are several ways to make your homes as green as possible.
1. Install Solar Panels
If you want to green your home, consider installing solar panels. This will reduce your dependence on the grid and also help you conserve energy. If the upfront cost is too high, think about applying for a solar loan through Loanpal.
2. Seal Your Home
An easy way to green your home is to seal all the cracks and openings in your doors, windows, attic, and more. These small openings are not only used as an entryway for all kinds of pests, but they are also leaking cold air out in the summer and warm air in the winter. Sealing your home will keep you safe and help you conserve energy.
3. Upgrade Your Lighting
If you are concerned about the environment, consider upgrading your lighting. Incandescent light bulbs are terrible for the environment because they waste energy and emit harmful carbon dioxide. You can combat this problem by using LED lights, which are better for the environment and long-lasting.
4. Install Low-Flow Plumbing Fixtures
Did you know your plumbing features are likely wasting water as well as energy? Consider using low-flow plumbing fixtures that use less water and help conserve energy when heating water. Upgrade your toilets, showerheads, and faucets for the best results.
5. Use Natural Cleaning Products
A great way to live a sustainable lifestyle is to use natural cleaning products. Traditional cleaning products are packed with harmful chemicals that linger in the air and cause indoor air pollution. By switching to natural cleaning products, you can reduce the toxicity in your home and keep your family safe.
While there are many natural cleaning brands you can purchase, you can also try your hand at DIY-ing cleaning products for your home.
Use These Tips to Create a Green Home
By implementing these tips, you can create a green home.
Consider installing solar panels to generate electricity from the sun. You can also seal your home, upgrade your lighting, and install low-flow plumbing fixtures. A great way to reduce toxicity is to use natural cleaning products in your home.
Follow these tips and you will be well on your way to living a sustainable lifestyle.
Don't forget to browse our site for home improvement, travel, and lifestyle tips.